He's gone. There will always be a part of me missing and no one can ever replace it.
Friday was his last day on earth. (13.06.07)
We took him to the veterinary because that night he became weaker and weaker and you could tell he was seriously ill. I was worried about him, but i never thought it would be this serious. That always happens doesn't it? It never turns out the way you were hoping..
The first reaction of the veterinary was that he had some teeth problems and possibly some sort of throat infection. Hearing that made me happy. It made me believe that that was what was causing his problems. At that time i believed that he would come with us home and all we had to do was give him some antibiotics and he would become better.
The doctor said he would take a blood test and he also asked us if we wanted to take a virus test, so we did. We waited for an hour and then the doctor called us into the room. He told us the cat was anemic and dehydrated, but that wasn't the worst part; my cat had FIP. I could never imagine it would be as bad it was. There had to be some sort of a treatment. There just had to be.
I asked if we could take him home, but the doctor told us that the cat was suffering. Suffering.. In other words, he had to be put down.I just couldn't believe it.
The virus makes me mad. So many different feelings go through my body when i think about it.
I could never imagine it existing here. I've heard of the other viruses, but still didn't belive it would happen to my cats. And not here.
We have two other cats who also could have gotten the virus. The thought scares me.
Nothing will ever be the same again. I miss him so much. I just hope i get to meet him again. I don't really believe in heaven, but there must be a place for us to meet when we die..
Luckily im able to say that he had a wonderful life. You could tell that he enjoyed it. Im just sad it had to end now.
Im not sure how old he was.. Maybe nine or ten. He was a stray, but i think he was around one when he ''found'' us. Im so glad he did.
Thank you for giving me beautiful moments. I will always treasure them.

I love you and never will forget you. Thank you for everything, Georgy.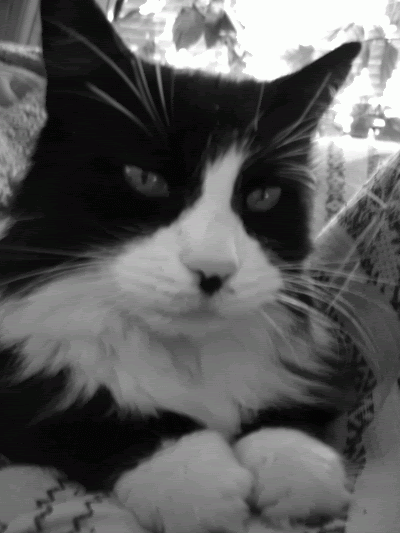 R.I.P